Sail Training Returns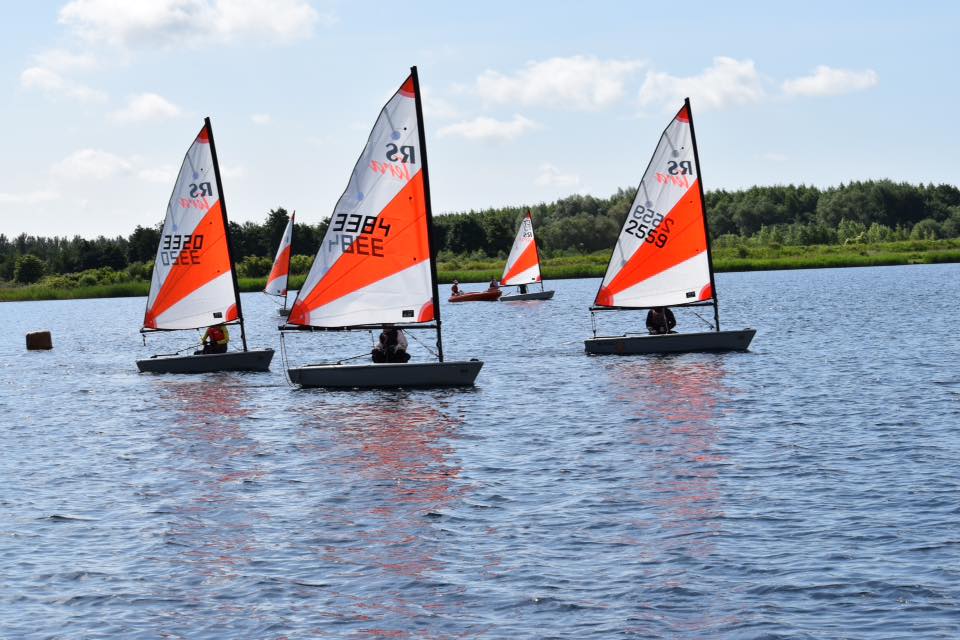 After a long wait the club is happy to be returning to sail training. Youth training has been underway for some time now, but RYA courses and adult training will now also be restarting.
Adult Introduction to Racing / Improvers Training
Run over a selection of Saturdays, this training will be open to all members of the club. The main aims will include getting back out on the water and familiar with basic racing so that you're ready to go with club racing.
You can attend as many of these Saturday sessions as you would like. There will be 12 places on each initially, and 2 RYA qualified instructors taking the group.
Dates:
Saturday 8th May 2021 Cancelled due to poor forecast
Saturday 15th May 2021
Cost: £15
If these first 2 courses are successful, there will be further dates throughout the summer.
RYA Courses
From the start of June, we will be running RYA sailing courses over a selection of weekdays and weekends. These courses are suitable for those with no previous sailing experience. At the end of a course, you will receive an RYA qualification which is the basis for all further sailing.
Adults:
RYA Level 1-2
12th-13th & 19th-20th June 2021
3rd-4th & 10th-11th July 2021
26th-29th July
2nd-5th August
16th-19th August
Youth:
RYA Stage 1-2 and RYA Stage 3
26th-29th July
2nd-5th August
9th-12th August
16th-19th August
23rd-26th August
The cost of each of these 4 day courses is £300 for non members and £250 for members. This covers the use of equipment and training, as well as the qualification at the end of the course.
We hope to add additional dates in the near future.